Weigh platforms, industrial scales, counting scales, lab balances, f
ork truck scales, check weighers, weighbridges
and much more…….
Phoenix Scales also supply any type of industrial scales, counting scale for applications which range from a lab balance through to weighbridges thus proving a complete service for your weighing requirements which would include stand alone or net worked solutions.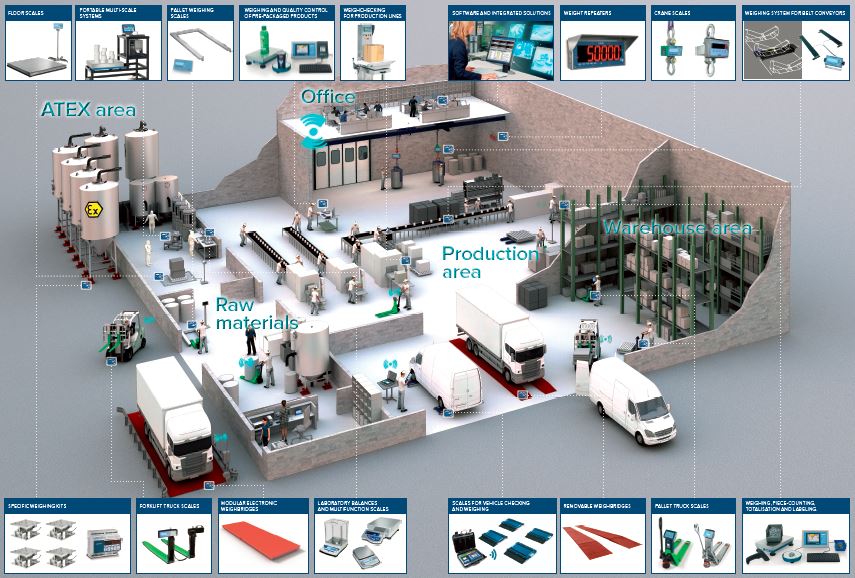 and much more to suit any application ……………..

Weighing Scales from the following Suppliers
As  an independent concern, we are not constrained to supplying a particular  manufacturer's product, but can and do, supply and maintain numerous different  types, makes and models of weighing scales.
So  whether you require a simple bench scale or something more sophisticated, our  comprehensive line of quality scales will enable us to supply the right  solution to your needs. One of the principal activities of the company is to provide hire of check-weighing and counting scales on a nationwide basis and we have the largest stock of equipment available in the country.
And weighing
Ravas
Ohaus
EHP
MSI
Salter Brecknell
Cardinal
Systec
Ian Fellows
Radwag
Rinstrum